NEW: PANEL PC SERIES R IN STAINLESS STEEL FOR EXCELLENT INDUSTRIAL HYGIENE
Perfect, elegant safety with new IP65 connection system
We present the brand new product line of panel PCs completely in high-quality AISI / SUS 316 Stainless Steel Standard - the R series. Continuous IP65 all-round protection is ensured in a particularly elegant and installation-friendly way with the newly developed stainless steel connection box. All standard conduit connections can be used for simple and safe wiring of the high-quality units.

The R series is designed for dusty and humid environments as well as frequent cleaning, e.g. in the food industry, chemical plants, warehouses, etc. Different LCD sizes are available to meet the requirements of different applications.

The R-series stands for quality, reliability and durability of touch panel PCs in a new design.

More innovative than ever. More user-friendly than ever. More flexible than ever.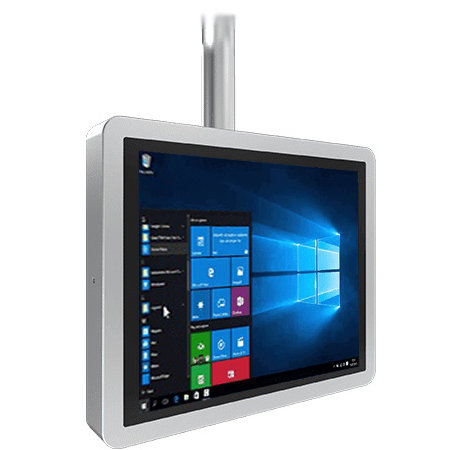 New design with added value:
The R-series has an absolutely flat touch surface without dirty edges and additionally rounded corners for even better cleaning. In addition, the rounded corner shape prevents bumps, scratches and injuries, thus increasing safety at the workplace.

AISI / SUS 316 Stainless Steel Standard:
Better corrosion resistance, tensile strength and acid resistance than standard SS 304.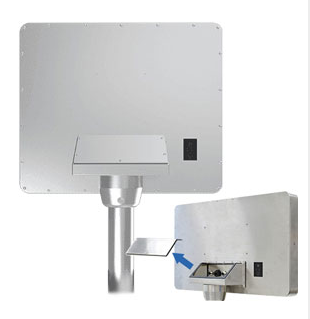 Universal support system and connection box:
The R-series has universal mounting options for various application scenarios.
Support arm, stand and VESA mounts are easily mounted via the IP65-protected junction box.
It provides a protected, elegant cable channel and facilitates installation. Install the panel PCs as a stand-alone unit,
as a suspension unit or in any other way that suits your requirements.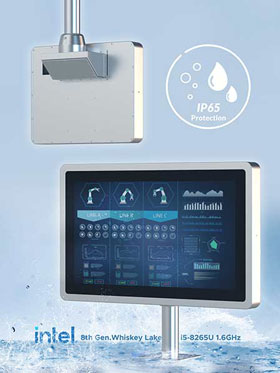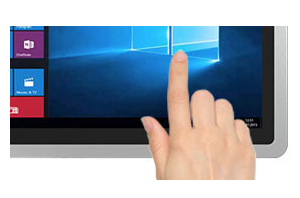 Touch with glove and rain mode:
The sensitive PCAP multi-touch screen with a completely flat, easy-to-clean front allows you to enter, rotate, drag, drop and zoom data with bare fingers or gloves.


Designed for cleanable applications:
Fanless stainless steel panel PCs are indispensable when equipment must meet strict hygienic, mechanical or visual criteria. The R series has exceptional chemical and mechanical resistance and is ideally suited for the food and beverage industry, the packaging industry, the manufacture of sanitary articles, industrial automation, the chemical industry, logistics, warehousing and many other industries due to its full IP65 protection.
The R-series is available in inch sizes from 15'' to 23.8''.