We are proud to be THE Winmate partner in Europe and to offer our customers the outstanding Winmate devices. We are in close and trustful contact - from product development to individual product configuration.
Winmate is more and more one of the big players in the industry. Having signed long-term supply contracts with two major global customers last year, Winmate's 2021 sales have increased significantly and are far above those of its industry peers. In May 2021, they reached a record high, increasing 114% over May 2020. No other IPC vendor was able to match these numbers. Once again, this highlights the first-class nature of Winmate products.
A key factor in Winmate's industry-leading product development time is the fact that the company has a certified laboratory and a self-developed testing system directly within the company. This allows R&D and manufacturing engineers to quickly test new product prototypes in-house, which immensely reduces the time to market for new products. Take a look at the video!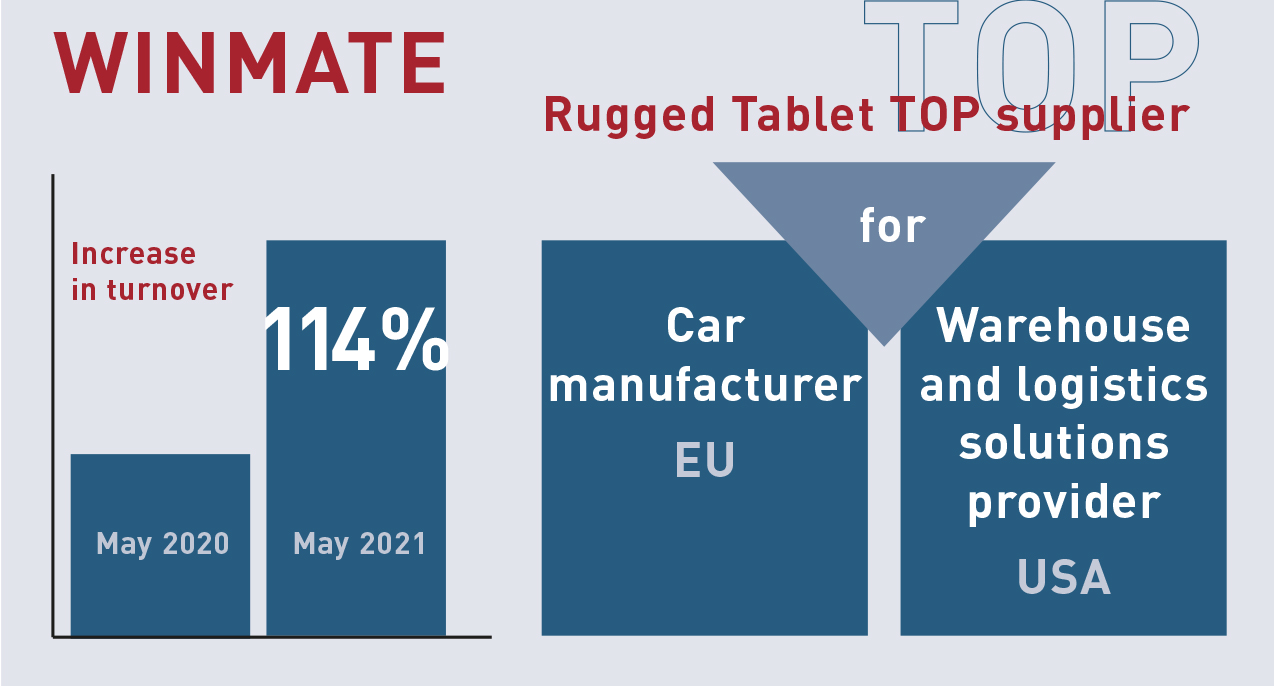 Are you looking for a partner to implement excellent mobile industrial IT in your company? Our experts will advise you in detail and present you with the options.